Set Up Your Online Fundraising Page
You can create your page in just a few minutes, link to your Facebook page and even set yourself up as part of a team.
One of the easiest ways to get started with your fundraising is to set up an online page and send it around to your family and friends so they can start the ball rolling with your sponsorship. It's easy to do and a great way to spread the word to all your friends, family and contacts and watch your funds grow. Here's how to get started…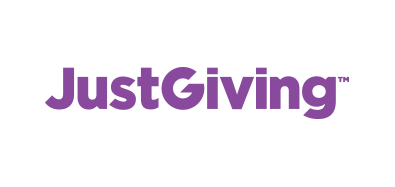 Once you are set up with your page, you can see how everyone else is getting on with their fundraising, and will be able to see a joint fundraising target and total.
PLEASE NOTE! The Heavy Metal Truants don't just cycle. Each year we also host the Monster Rock Auction – the biggest rock and metal memorabilia auction in the world! Please keep checking back at www.heavymetaltruants.com for news and updates – we've got some amazing items lined up this year and every penny goes to the kids and young people who need it most.
In addition to your personal message on your JustGiving page, we'd be grateful if you could include a note about our Monster Auction, income from the auction all goes to the Heavy Metal Truant totals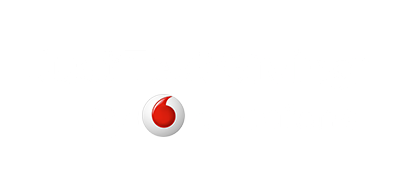 TextGiving is a quick way to donate by mobile phone, don't forget to include the code on your emails, social media posts and training t-shirts. Donations go straight to the team page, not your personal page.
Text
"

HMTV66

"

+ £Amount to 70070
Gift Aid
Don't forget to ask sponsors to sign up for gift aid on their donations where relevant, as this increases the value of their gift by up to 25% at no extra cost to them or you!
If you are a UK taxpayer, any donation made to charity on which tax has been paid comes under the Gift Aid scheme. When you make your donation, the charity will then claim the tax back, which means they can do more with your money. UK charities are entitled to 25% tax reclaim from the Inland Revenue in every £1 donated by UK taxpayers. For example a gift of £100 would be increased to £125 through Gift Aid. Some charities have a form you have to fill out and enclose with your donation stating you wish it to be part of Gift Aid.
Thank you so much for choosing to support the Heavy Metal Truant charities. We hope your training is going well and you are looking forward to the ride.  
By now you will have already set up your online donation site and linked to the team page.  Before you hit the road, there are still some fantastic ways you can help encourage your friends and family to sponsor you, here are five quick ideas :
1. If you haven't already, email all your contacts (personal and work if appropriate) to let them know what you are up to and why. You should include a link to your JustGiving page and bit about the charities. Here is some suggested text that you could send:
As part of the Heavy Metal Truants, I will be cycling the 164 miles from London to Donington to raise much needed funds for three great charities, with all proceeds being split equally between Nordoff Robbins, Teenage Cancer Trust and Childline. I will be joining Iron Maiden Manager Rod Smallwood and the Darklord himself, Alex Milas, as well as other Metal fans, band members, media, managers, agents, record labels and music industry heavyweights, all united by a love of heavy metal and a desire to raise money for worthy causes. The gruelling 3 day ride begins at Alexandra Palace on 7th June and arrives lunchtime on 9th June for the start of the magnificent Metal Weekend that is Download Festival. I do hope that you will support me generously: ADD YOUR ONLINE DONATION WEBPAGE HERE. For more information on the charities and the ride go to www.heavymetaltruants.com.
2. Add your online donation page link to your email signature with a very short snippet about what you're up to. This means that your fundraising page will go out unobtrusively on any email you send.
3. Regularly update your friends and followers on Facebook and Twitter (etc.) with how your training is going, and always include your link. Once a week is usually enough but you can do more in the week leading up to the ride. #heavymetaltruants and Don't forget to include a link to the charities too (please!)
Nordoff Robbins: Facebook: www.facebook.com/NordoffRobbins.MusicTransformingLives
Twitter: @NordoffRobbins1
ChildLine: Twitter: @childline
Teenage Cancer Trust: Facebook: www.facebook.com/TeenageCancerTrust
Twitter: @TeenageCancer
4. Hold an event at work, your local or home to raise extra money towards your total. You can host anything from pop quizzes and musical evenings to eBay or garage sales of your unwanted goods. Have a look at the fundraising ideas below for more inspiration or you can contact one of the friendly souls in the fundraising team at one the 3 charities to talk through any ideas you have so that you can make the most of your event. The charities have posters and collection tins available to use too, so just email heavymetaltruants@gmail.com if you would like any.
5. Think about any contacts you have in big (or small) companies. You could ask for a donation or see whether your own company will match whatever you raise.
Best of luck with all your fundraising and training – we really do appreciate your support. Do let us know if you need any help at all with the above or have any other questions. Just contact the HMT team on heavymetaltruants@gmail.com
The Beginner's Guide To Fundraising
MAKE THE MOST OF FELLOW HEAVY METAL TRUANTS' EXPERTISE
A fellow Heavy Metal Truant who has taken part every year and consistently raises high targets is Mark Thomas aka Tommo, here are his top tips:
• Remember that you need to persevere. Keep pushing for responses. Lose a bit of shyness. Tell the people clearly what you're raising funds for. And how much it's going to hurt. 
• Facebook hot periods are Friday evenings and Sunday evenings. Go big at these periods. 
• Updates on your progress are brilliant – both in training and in fundraising. They must end with a statement encapsulating "we haven't done enough!"
• Thank every donor. Whatever the size. It means a lot to them. 
• Periodic blanket thanks on facebook etc are great. Be humble. Be encouraging. Be noble. 
• Always, always, always describe why we are doing this. Always!
Tommo, is on hand if you need a pep talk, email: heavymetaltruants@gmail.com and we'll put you in touch.
CONSULT THE CHARITIES
Ask the charities for any literature, posters or flyers that they may have about the charity and its work. These are excellent for sending out with letters that you write asking for sponsorship, displaying at events you organise or carrying with you when asking for donations. If you are planning to do a collection you will need a sealed collecting tin and an identity badge from one of the charities.
WHO TO APPROACH FOR SPONSORSHIP
There are 3 main groups of people you can approach for donations. Looking at them like this will help you to identify how best to raise your money:
1. Close Contacts – your family and friends. They should be the starting point for your fundraising. Their giving capacity will vary, but because they know you, there is an instant connection to your cause. This part of your fundraising may not make you the most money but it will give you a good start. Raising money from your close contacts depends on getting a large number of people to give as much money as they can afford.
2. Usual Suspects – high profile donors who support a wide range of causes. These will be well known donors who often give to charity e.g. banks and building societies, national companies, smaller companies, local authorities and local newspapers. Offer them something in return – you could wear their company T-shirt on a section of the event and send pictures to your local newspaper wearing it. Great free publicity for them! Remember that these organisations will be the first to be contacted by most fundraisers so try and make your cause sound unique and special. Try writing a letter or email to a named person and follow it up with a phone call, explain exactly what you are doing and who you are raising money for and how that money will help your charity. As well as a monetary donation you can also ask them to donate a raffle prize or provide any resources you may need for an event you have planned. For example, if you are well known at your local sandwich shop, they may provide the refreshments for an event you have organised.
3. Unusual Suspects – donors who you would never expect to support you and come out of the blue. Twitter is a classic example of this where a generous donation comes in from a complete stranger. These are the surprise donors who are not connected to you but who may still help your fundraising. They may come through one of your friends and family or be someone you have never met. They may come to a quiz you have organised, learn more about the charity you are supporting and offer to help you. Add your online donation site with a one-liner about what you are doing to your email footer.
POINTS TO REMEMBER
• There's no fear in fundraising – be bold – ask everyone you know – friends, family, work mates, members of the sports team you play for, old school friends, your hairdresser…. Remember – if you don't ask, the charity doesn't get!  Charities rely on people like you to continue their excellent work.
• Most people will give to charity but only when asked. Explain what you are raising money for, so people know where they money goes – read up on the 3 causes so that you are informed if someone asks you what the charities do.   Include 3 facts about each cause in your donor request emails.
• Branch out – ask your local pub or shop if you can leave a sealed charity collection box for people to donate their change.
• If people cannot afford to donate money they may be willing to donate their time and energy. Perhaps they could help you plan an event, or bake some cakes for a cake sale?
• Do not feel guilty about asking people for money – you are not going on a holiday. This is a challenge from beginning to end: raising money for charity, training for months in the run up to the event and finally completing the physical challenge – you deserve support!
• There's a communal JustTextGiving. We have set up a "text to donate" code for when you're on the move. The code is HMTV66 which you are welcome to use, the money will come to the Heavy Metal Truants page which is already set up and receiving donations https://www.justgiving.com/Heavy-Metal-Truants. To use please text as follows (example) : Text "HMTV66 £5" to 70070. The donor can enter the amount of £1, £2, £, £4,£5 and £10, to keep it simple we suggest you choose one amount, feel free to change the £5 to a £10 if you wish. You can have your own personal text giving code. To set yours up simply log in to your JustGiving page and in the section to the right 'Boost your fundraising with JustTextGiving' select 'Get started with your unique text code'.  Write it on your training T-shirt so that when you train everyone knows how they can donate.
PUBLICITY
• Make your fundraising cause known to as many people as possible – the more people who know, the more money you will raise.
• Word of mouth – this is one of the best ways to make your cause known. Tell everyone you can think of what you are doing and try and get all your friends and family to do the same. People are far more likely to attend a fundraising event if they know someone else that is going.
• Radio and press – local press are often interested in stories of people within their area, especially something a bit out of the ordinary. Send them a press release about what you are doing or a fundraising event you are organising.
• Twitter  – you can use #heavymetaltruants and remember to tag the charities in your posts (for example @NordoffRobbins1) as well as the Heavy Metal Truants (@hmtruants), post a link to your fundraising page, post training updates, photos during the ride – this all helps to encourage donations.
• In any publicity you do, make sure you mention how people can donate money to your cause or find out more about what you are doing.
IDEAS FOR FUNDRAISING EVENTS
Here are a few fundraising event ideas that previous challengers have found successful:
Sporting Events
• Triathlon competition – if you are a member of a gym you could organise a triathlon where people can either pay or get sponsored to enter. They could swim in the pool and cycle and run on machines to complete an indoor triathlon.
• Five–a–side football – if you are a member of a football team or know someone who is you could arrange a knock-out competition between teams.
• If you attend a fitness class ask the sports centre if they would be willing to donate the proceeds of one lesson to your cause.
• Annual Sporting Events – choose a sporting event and organise a sweepstake.
Sponsored Events
• Sponsored head or beard shaving – always attracts a crowd!
• Give up smoking and get sponsored.
Evening Events
• Metal Trivia Quiz – Ask your local pub if they would donate the venue for a quiz night. Teams can pay to enter and win donated prizes.
• Karaoke Nights – Ask your local pub to host a karaoke evening for you, charging people to have their five minutes of fame.
Dinner Table Fundraisers (Big or Small)
• Heads or Tails – a fun and really quick way to raise a laugh and a donation from everyone in the room! Everyone pays to play….the room gets on their feet, everyone decides before the coin is tossed if they think it will land heads or tails, put your hands on your head or on your bottom. Toss the coin, those who selected incorrectly are out of the game and sit down. Continue until there is a winner. The winner gets £20 or a prize donated from the bar, the rest goes into your fundraising pot.
• Win-A-Bottle o'Whisky – Buy a bottle of whiskey. People roll a pound coin towards the bottle. The closest one wins the bottle and all the pound coins go to charity.
Dressing Down
• Ask work if they will let you hold a dress down or fancy dress day where employees pay £1 to come to work in their casual clothes, or in fancy dress. Who knows, it could become a monthly event!
• Ask your child's school or your old school if they would hold a super hero dress–code day.  Just think of the amount you could raise with 200 pupils taking part!
Who you know
• Think about everyone you know and who they know that might be able to donate.
• One past participant knew the accountant of a band and he organised a collection of £5 from everyone on the guest list during the band's UK tour.
• Someone else had a contact at a football ground. In return for a donation, people received a tour of the club and were allowed onto the pitch.
• A team of four riders collaborated to organise a music and raffle night, they raised over £4,000.
HOW TO ORGANISE AN EVENT
An event can be a very effective way of raising money. However, organising a successful event, big or small, needs thought, planning and effort. Here are some tips to ensure your event is a complete success.
The Idea
• Think up an idea that will attract as many people as possible.
The Timing
• Plan the timing and venue of the event carefully – would it be better on a weekend or during school holidays? Will it clash with an important sporting event that most of your supporters will want to watch? Is the event easily accessible by public transport? Should it coincide with a festive occasion – for example if you want to plan a picnic, holding one at Easter would give you a perfect theme!
The Team
• Don't try and do everything yourself. You will find it far easier if you get friends and family to share the work – don't be afraid to ask! Draw up a list of the jobs that need to be done, decide who will do them and by when.
The Audience
• Apart from you and your organising team, who will turn up? Estimate how many people you can expect. Halve that number and see if the event will still raise money.
The Venue
• Before you start publicising your event confirm the venue knows what you plan to do and agree to it.
• Don't forget to ask if they will donate the venue free of charge!
• Check there are toilets you can use and parking if necessary.
• Is there disabled access?
• If you plan to do food, is there a kitchen you can use?
• If it is going to be in a public place you will need to notify the police and local council of your plans.
• Check to see if there are any licenses you will need to apply for (see The Law).
• Check the venue is insured for the event – do you need to arrange public liability insurance?
• Always try to confirm arrangements you have made in writing in order to avoid any complications.
The Budget
Don't forget that the aim of the event is to raise money towards your fundraising target. Here are a few tips on how to keep track of the budget:
• List all your likely expenses e.g. music, refreshments, postage etc.
• Write down all the ways you hope to generate funds in e.g. entry fees, raffle tickets, collections on the day, refreshments etc.
• Deduct expenditure from the expected income – will you make a profit?
• Analyse how you can reduce costs – get raffle prizes donated, will a local company sponsor the event?
The Publicity
• Publicity is vital and you should aim for as much as possible.
• Make sure all your friends and family tell everyone they know about your event and invite people they know along – word of mouth is invaluable.
• Local newspapers and radio stations are always waiting for news – send them press releases and see if you can get a mention.
• Put up posters everywhere you can think (having gained permission to do so) e.g. shops, your place of work, doctors and dentists surgeries, hairdressers, community centres, churches, leisure centres and pubs. Except fly posting on the street.
• Have you got any celebrity contacts? Do you know anyone who has? Maybe you could write to a local celebrity and ask if they would like to be involved or tweet about the event & your JustGiving page. Even if they don't want to join in the actual event they may send a prize that you could raffle e.g. a signed photo or football.
The Big Day
As well as enjoying yourself and seeing all your hard work come together; there are a few last points to remember:
• Volunteers – Check you have enough help to make the day run smoothly and ensure that everyone is clear about their role.
• Money – Make sure you have a large float with plenty of change and a safe place to keep it.
• Weather – If your event is outdoors have a contingency plan in case of bad weather.
KNOW YOUR OWN ABILITIES
Everyone has their own physical and mental abilities, goals and aspirations; therefore, devising your own training programme personal to your needs will be the key to your success. Classic Tours cycling challenges are designed for people of average fitness, but you do have to be prepared to train! These guidelines will give you suggestions to assist you in preparing for the challenge. Use it as you see fit and modify it for your own purposes. Keep in mind that your ultimate goal is to be as physically prepared as possible for the challenge.
Riders taking part in the ride to Download will be fit and competent cyclists. It is therefore imperative that you follow a reasonably serious course of training in order to get the maximum benefit. Although you may feel that you are fit enough, remember the ride will include challenges that are not in your normal daily routine.
Whilst these events are not meant for specialist cyclists, this ride is nevertheless a very tough challenge and requires a high standard of fitness and understanding of how to cycle along uneven terrain, narrow paths and steep gradients.
There is a time limit each day, we need to pace ourselves. Each rider will be assessed during the first day, and in order to complete the 84 miles on day 2 without a long break at a watering hole. Anyone who is not keeping up with the group will be asked to take some strategic breaks on the truck.
YOUR FITNESS
Getting yourself fit is all part of the challenge. You will be cycling distances averaging 75km a day, over successive days, over hilly and rugged terrain, sometimes including dirt roads. This will require a degree of endurance, leg strength, aerobic fitness and a tolerance to sit on a bicycle saddle for up to 8 hours a day. You can help to avoid possible aches and pains by slowly building up your fitness. The fitter you are the more you will enjoy the challenge ahead!
FINDING TIME TO TRAIN
If you have a busy lifestyle of work, family and fundraising commitments then draw up a weekly training plan. Be creative in your training and start doing things such as getting up an hour earlier to go for a bike ride, cycling to work or to the shops and going to the gym. When you have the option, choose to cycle rather than drive or take the bus – this might mean investing in a decent lock and waterproofs. Don't worry if you miss a week of your plan, just keep focussed and get back on your bike the following week.
BE INDIVIDUAL
This training programme, has been put together as a rough guide, we are aware that other commitments such as work, family and fundraising may not allow you to stick rigidly to a schedule. However, where possible the programmes have been designed to enable you to fit training around work. You may wish to remove or reduce the sessions, or you may wish to add time and increase the number of sessions, depending on your current levels of fitness.
BE DIVERSE
Don't just walk to get fit – cross train with other sports e.g. swimming, cycling and going to the gym, this will make you enjoy training by breaking it up. Any other work outs will be a benefit. Ask a fitness instructor at a local gym to put together a weight and stretching programme.
BE PREPARED
The secret to preventing injuries and preparing yourself to get the most out of your training is to develop a good, personal mileage base. The best strategy is to let the terrain and how you feel tell you when to make more or less effort.
GET MOTIVATED
Remember the purpose of your training is to help you achieve the trip of a lifetime. The more you put in before you go, the more you will enjoy the challenge whilst you are there. Keep in mind this goal at all times.
BE SAFE
Safety is the absolute priority for the Heavy Metal Truants. We want everyone fit, healthy and happy as we ride in to Download together. The more you train and gain confidence cycling on roads ahead of the ride to Download, the better. There have been a couple of crashes over the years and we would like to make 2017 an accident free event. Sections of the route have downhills, please train on hills to know how to handle your bicycle during the challenge. It's going to be a no-earphones-whilst-riding-a-bike policy. Awareness of traffic and other riders on the road is paramount and will keep us all safe.
GENERAL FITNESS
Don't just cycle to get fit – cross train with other sports e.g. swimming, running and going to the gym, you'll enjoy training more by breaking it up. Having a good general level of fitness is key, but time in the saddle is vital. Ask a fitness instructor at a local gym to put together a weight and stretching programme. Spinning is another excellent way to build endurance and anaerobic fitness – spinning is a high energy, in door stationary cycling based group fitness program, where the instructor takes participants on a virtual outdoor road race complete with hills, fast flats and downhill's, valleys, and finish lines. The class can make a noticeable difference to your cycling fitness and technique – many people coming to cycling tend to gear too high (hard) and pedal too slowly, spinning instructors teach fast pedalling against less resistance which is usually a much better approach.
BEATING THE WEATHER
It's all too easy during the winter months to make excuses not to train, but there are lots of fun ways to get fit and avoid the cold weather:
Spinning is an excellent way to build up cycling fitness on a cold wet day.
Gym work on the bike will help improve your fitness
Aerobic classes and swimming are great for overall fitness
When the sun is shining get your bike out and make the most of it
Train with a friend, it doesn't have to be someone on the challenge, ask around – one of your friends will want to get fit. Make arrangements to meet up and train together.
EATING FOR FITNESS
Your diet will play a key role in your fitness, and it's something to start thinking about when you start your training. In the initial stages of your training try to reduce your saturated fat intake. As you start to increase the distances cycled, you will need to up your calories. Try to eat one meal a day high in carbohydrate to give you the extra energy you need. Ideal foods include potatoes, bread, pasta and rice. Remember a balanced diet is always best so you get your daily requirement of vitamins and minerals. Include fruit and vegetables as well as meat and fish. The other important thing to note here is fluid intake – it is essential to increase your fluid intake when exercising as you lose a lot.
The overall advice is to be aware of your diet and try to eat healthy balanced meals, including carbohydrates to give you the extra energy and drinking water to replace lost fluids.
Start cycling slowly and gently as this is one of the best ways to warm up. Once you are warmed up you can do some stretches. Warm down and stretching exercises after cycling are equally important.
If you have not cycled for some time, begin slowly; be realistic about your targets.
It is crucial to find stretches of hilly terrain in order to experience the difficulties of cycling uphill and learn how best to overcome them, and learn how to best use your gears on the hills.
As you get nearer the date of departure plan a number of longer rides – say three or four of an hour per week – and at least a three-hour ride during the weekend, ideally ride on consecutive days as well.
Please ensure your itinerary includes cycling on dirt roads, towpaths or bridleways. The importance of cycling on unsurfaced paths cannot be over-emphasized. Cycling "off road" is very different to riding on a tarmac surface. The way the bike feels, the use of gears and brakes are all different, so it is very important to experience this and learn the techniques needed.
Please make sure that your saddle is at the right height. A good starting point for this is to sit in your normal riding position (next to a wall, or with someone supporting you), put a HEEL on a pedal, rotate it to the lowest point of its revolution, at this point your leg should be just straight. When you ride, keep the BALL of your foot centred on the pedal, your knee should never fully straighten when riding. From this starting point, adjust the saddle up or down slightly to find the ideal position. If you can comfortably touch the ground when seated, your saddle is almost certainly too low – the result is likely to be tiredness and sore knees.
Learn to use your gears properly. Slightly faster pedalling against less resistance (lower gears) is almost always preferable to slower pedalling against more resistance (high gears). This can feel counter intuitive ("I'm not getting anywhere!") but in the long run it is a far healthier approach. New cyclists are often unwilling to change gear as often as they should, so don't be scared, play with your gears until it becomes second nature.
Hills – change gear as soon as you think you might need to, before you are pedalling hard and the chain and gear system are under strain. It's much easier to change to higher gears on a hill if you have chosen too low a gear, than to go into lower gears if the climb turns out to be steeper than you expected. Practice makes perfect!
On your cycling training routines do not forget to take water, a small medical kit, repair kit and helmet with you at all times. Also pack food that you want to eat –energy bars and drinks are hardly ever necessary, and never taste as good as real food. Bikes on the event will have water bottle carriers. It would be very useful to practice taking the bottle out of a carrier while cycling so that you can have a drink without stopping – do this in traffic free areas if you are learning.
Although this may sound a bit daunting it is not a race and there are no prizes for the winner. We offer plenty of support and if you feel that you've had enough there will be a vehicle that you and your bike can travel in.
Training Schedule
Why not customise this to suit you and stick it in a prominent place like on the fridge door for that extra bit of motivation!
4 Months To Go
Get into a routine of exercising regularly
Training Schedule

3 sessions per week of:

• 1 x Cycle Ride a week, up to 10 miles
• 2 x Aerobic Training a week of 30-35 minutes
Cycling Aim

Longest Ride: 10 miles

Monthly Mileage: 30 – 40 miles
3 Months To Go
Building a strong foundation of fitness
Training Schedule

4 sessions per week of:

• 2 x Cycle Rides a week, up to 15 miles
• 2 x Aerobic Training of 30 minutes within the month
• 2 x Strength Training within the month
Cycling Aim

Longest Ride: 15 miles

Monthly Mileage: 70 – 90 miles
2 Months To Go
Build your endurance & strength
Training Schedule

4 sessions per week of:

• 3 x Cycle Rides a week, aim for 10 – 25 miles each session
Cycle for 2 consecutive days on 2 weeks
• 2 x Aerobic Training sessions per week of 30 minutes
• 2 x Strength Training within the month

Cycling Aim

Longest Ride: 25 miles

Monthly Mileage: 120 – 150 miles
1 Month To Go
Maximise your training to give you that extra endurance & strength which you will need
Training Schedule

4 or 5 sessions per week of:

• 3 x Cycle Rides a week, aim for 20 – 50 miles each session. On one weekend try 45 miles one day, 40 miles on the next
• 1 x Aerobic Training session per week of 30 – 40 minutes
• 2 x Strength Training within the month
Cycling Aim

Longest Ride: 50 miles

Monthly Mileage: 200 – 230 miles
Training Schedule

Reduce your training to prevent injury and tiredness. In the last week you should do no more than:
Cycling Aim

Longest Ride: 10 miles
Training Programme Explained
Cycle Rides – this is the most important part of training, you have to be comfortable in your saddle. Try to include some hilly terrain and dirt roads. Practice with your gears too. Remember to include cycling on consecutive days as per the plan, you have to get your muscles used to it.
Spinning – Indoor cycling using a stationary bike in a class setting. Instructor leads the class through routines including hill climbs, sprints and interval training.
Aerobic Training – this could also be done on your bike, but if you fancy some variety why not try running, swimming, cross-country running, spinning or speed walking.
Strength Training – should include exercises working mostly on upper body strength. Include exercises for arms, shoulders, back and abdominals. Each exercise should include 3 sets of 10-15 repetitions (reps) so that muscle failure occurs on the last set. You do not have to join a health club to get a good strength work out – you can do sit ups and press ups at home.
Rest Days – do not train 7 days a week. Your body needs time to rest in between the training. The training plan suggests 3 – 5 sessions per week. Allow your body time to recover.
UK Residents
Insurance is not included in your tour cost. Insurance is not required for accidents and emergencies, you will be treated by the trip paramedic or taken to the nearest medical centre. Valuables are not insured unless they are protected by your home contents policy. Please note there is no refund if you cancel your place on the ride.
Non-UK residents
Please check that your travel insurance policy provider is aware that you are doing a charity bike ride in the UK.
All non-UK riders will be asked to provide a copy of their insurance schedule detailing insurance company name, policy number and 24 hour medical helpline number. You can do this now by emailing heavymetaltruants@gmail.com. We require your insurance details by 6 weeks prior to the event (30 April 2017).
If you have a pre-existing medical condition you need to advise your insurance company so that you are adequately covered.
If you plan to bring your own bicycle, please check you have insurance in place and bring an insurance-compliant bike lock.
T-shirts – one per day and spares for the evening (3 cotton HMT shirts will be provided for every rider)
Socks –one pair per day plus spares and extra for evenings
Waterproof jacket / bicycle poncho & trousers (we're in the UK – expect rain!)
Cycling shorts – 1 or 2 pairs (padded)
Cycling shoes – or suitable footwear e.g. sports sandals (which dry quickly) or trainers
Fingerless gel padded cycling gloves – one pair
Scarf to cover back of neck to avoid sun burn
Cap to cover head when not wearing helmet
Spare trainers
Casual wear for evenings and free time
Warmer layers for the evening
Cycle helmet – essential
1 – 2 water bottles for bike, with a cover on top to prevent mud from getting into the drinking nozzle. A more hygienic alternative is a "camel pack" which is worn on the back.
Saddle – your own saddle or a gel seat cover (optional)
SPDs and bar ends (optional)
Bum bag for carrying small items while cycling e.g. camera, sun cream, tissues etc.
Small 'day' bag which can be used for extra items and transported on support vehicle
1 lightweight travel size towel
Good quality sunglasses with UV protection
Ear plugs (sharing with noisy room mates can prevent sleep!)
Travel alarm clock
Carrier bags/bin bags – useful for dirty washing or wet clothing
Camera and memory cards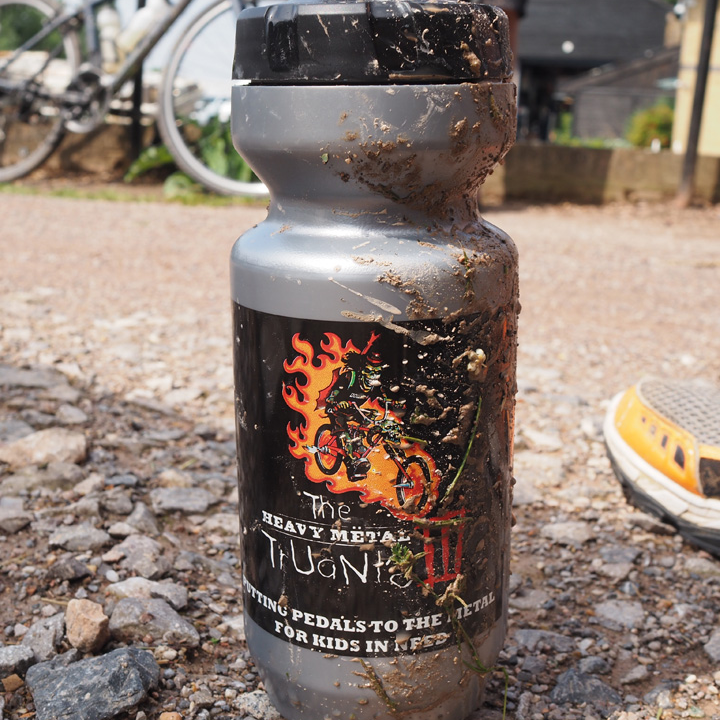 Small Personal Medical Kit
Sufficient supplies of regular medication
Antiseptic ointment
Plasters & bandages
Ankle & knee support
Pain killers
Diareze, Dioralyte, immodium
Vaseline or sudacrem
Isotonic powders (if used to taking them during training), energy sweets, cereal / energy bars
Lip salve (minimum factor 20)
Sun block (minimum factor 30)
Tissues & toilet paper
Wet wipes & anti-bacterial hand gel
Contact lens wearers should bring glasses and / or prescription sunglasses
Ladies are advised to take tampons regardless of timing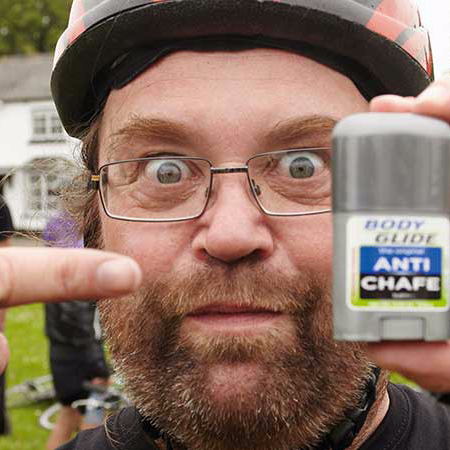 TIMINGS
Meeting Time: 08:00
It is important you arrive on time so that there is time for bike fitting, registration, loading your luggage on the van and have a group briefing before departing at 09.30.
LOCATION
Alexandra Palace
The Beach, nr. Palm Court Terrace, Alexandra Palace Way, London, N22 7AY
THE DIRECTIONS
By Car
Postcode for Sat Nav: N22 7AY, if you're being dropped off by car marshals are on hand to direct you.
By Tube
Wood Green is the nearest underground station on the Piccadilly Line. (journey time is 20 minutes from Piccadilly Circus). Exit Wood Green Station and go to bus stop A to pick up the W3 bus up the hill to Alexandra Palace, Palm Court Entrance.
Distance from Wood Green Tube on foot: approximately 30 minutes.
Finsbury Park is on the Piccadilly and Victoria Line. On arrival at Finsbury Park station, take the W3 to the Palm Court Entrance. (Journey time from Finsbury Park is 20 minutes).
By Rail
Alexandra Palace has its own British Rail Station, fittingly called Alexandra Palace Station. It is located at the Wood Green entrance to the Park. A regular train service runs direct from Moorgate or from Kings Cross, changing at Finsbury Park.
Distance from Alexandra Palace Station on foot: approximately 10 – 15 minutes uphill.
By Bus
The W3 bus route will take you directly to the Palm Court entrance at Alexandra Palace.
From London Bridge walk to Monument bus stop Q and take the 141 bus to Wood Green Station, then take the W3 bus to Alexandra Palace.
From London Charing Cross walk to Trafalgar Square bus stop C and take the 29 bus to Finsbury Park, then take the W3 bus to Alexandra Palace.
From London Victoria take the 38 bus from bus stop D to Denmark Street, then take bus 29 to Finsbury Park, then take the W3 bus to Alexandra Palace.
By Air
From Heathrow Airport, take the Piccadilly Line directly to Wood Green Station.
From Gatwick Airport an express train takes you direct to Victoria Station, then take the Piccadilly Line direct to Wood Green Station.
From Stansted Airport, take the Greater Anglia train to Tottenham Hale Station, then take the Victoria Line to Finsbury Park Underground Station, and then the Piccadilly Line direct to Wood Green Station.
From Luton Airport, take the Route Express bus 888 to Luton Airport Parkway Station, then take the First Capital Connect service to St Pancras International, then walk to King's Cross St Pancras Underground Station and take the Piccadilly Line direct to Wood Green Station.
Transport is subject to change, please check your route a day or two in advance on the Transport For London website (www.tfl.gov.uk)
ACCOMMODATION FOR THE NIGHT BEFORE (NOT INCLUDED IN THE TOUR ARRANGEMENTS)
Should you wish to stay close to Alexandra Palace, please see the list of suggested hotels provided by Alexandra Palace and few other cheaper options. This is not included in the arrangements.
White Lodge (Hornsey) 1 Church Lane, London, N8 7BU 020 8348 9765 Twin B&B £78
Comfort Hotel (Finchley) Leisure Way, High Road London, N12 0QZ 0208 446 6644 Twin B&B £99
This list is a guideline, not a recommendation. They have not been checked by Classic Tours. There are other hotels & B&Bs in the area. See the list on the following page. There are other hotels & B&Bs in the area. Prices are subject to change.